30/04/2020.
These Hippocampus erectus are ready to move on as soon as restrictions are lifted. Not all helped by posing for the camera, so there are quite a few more than this !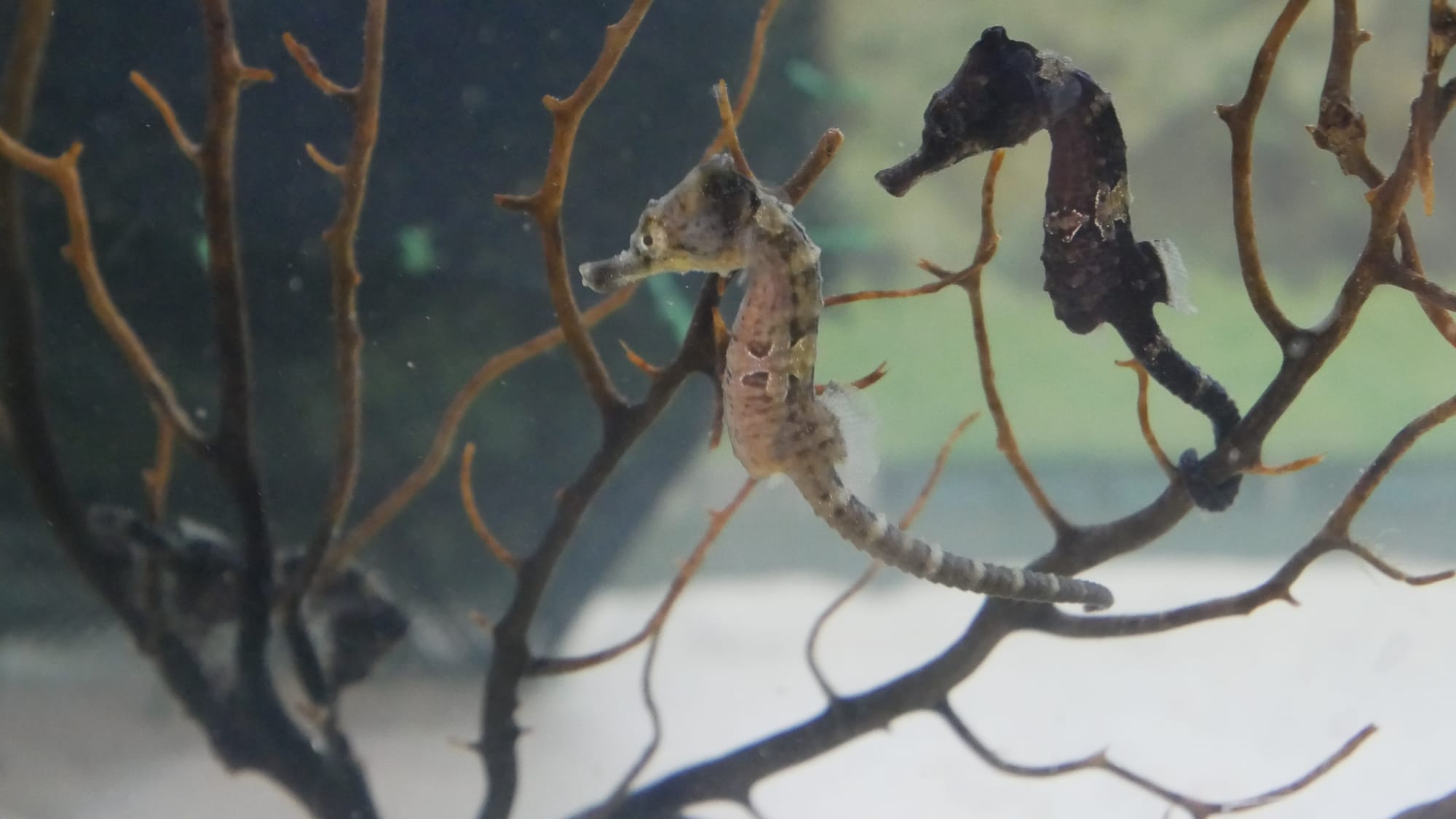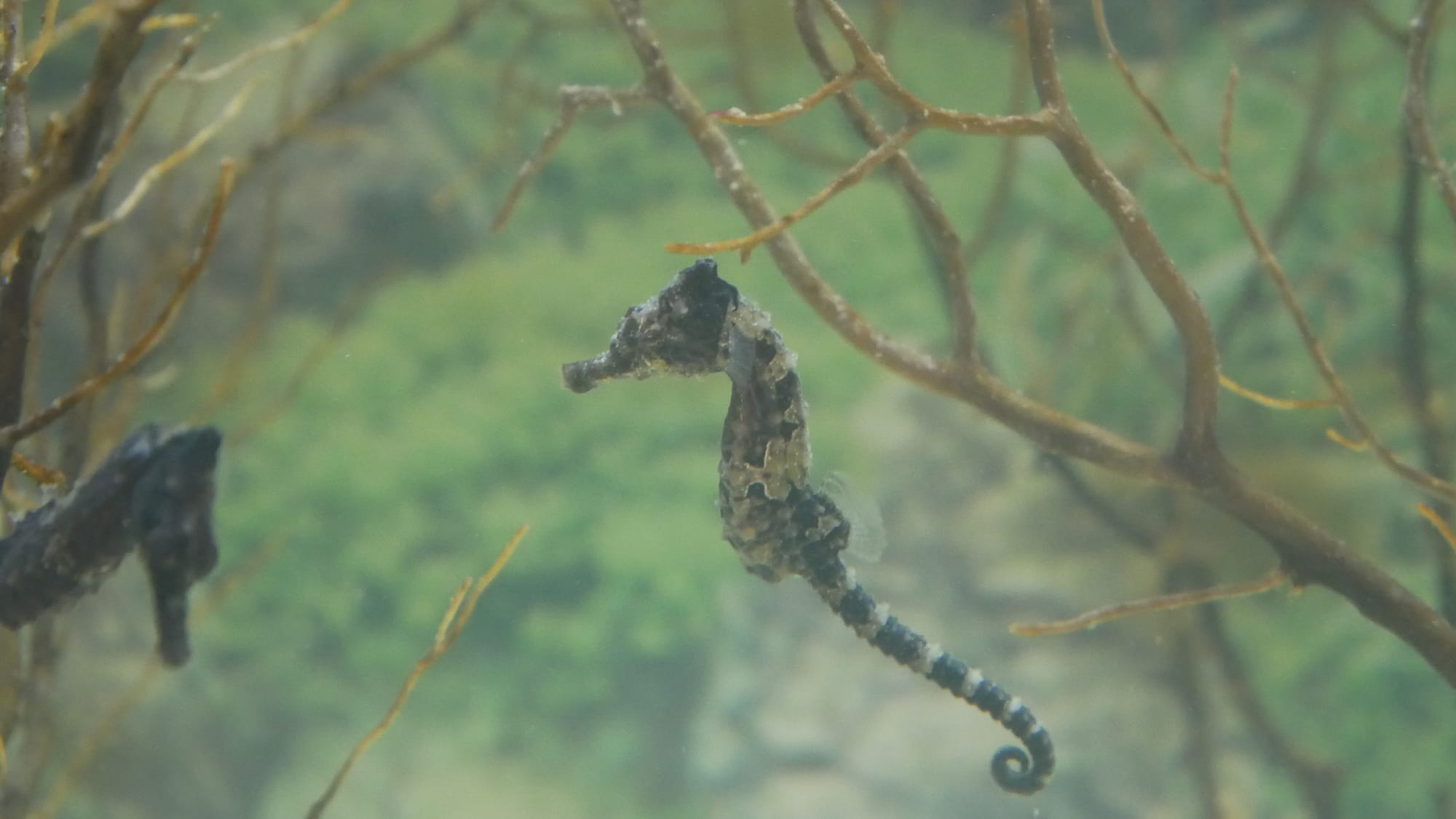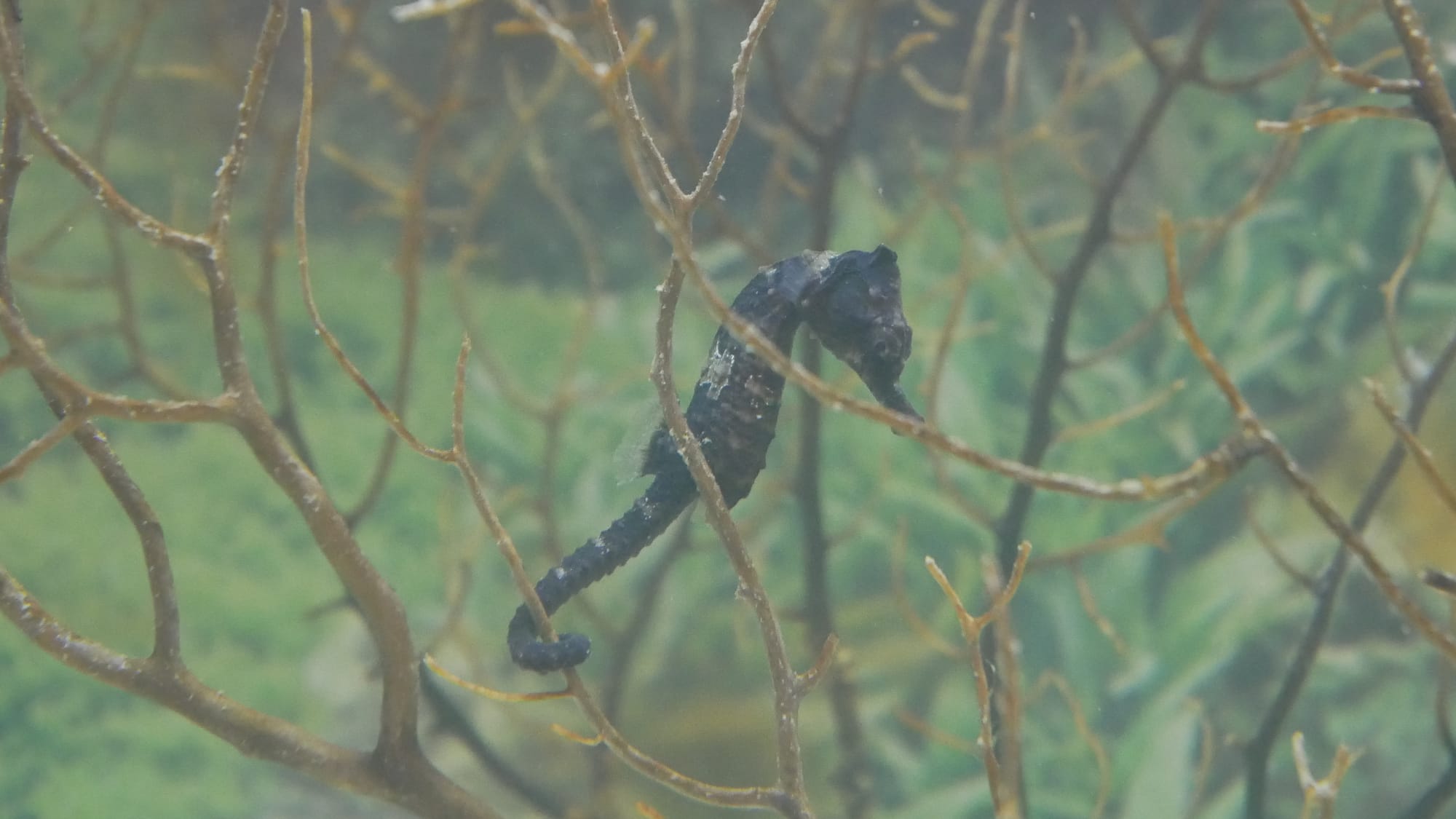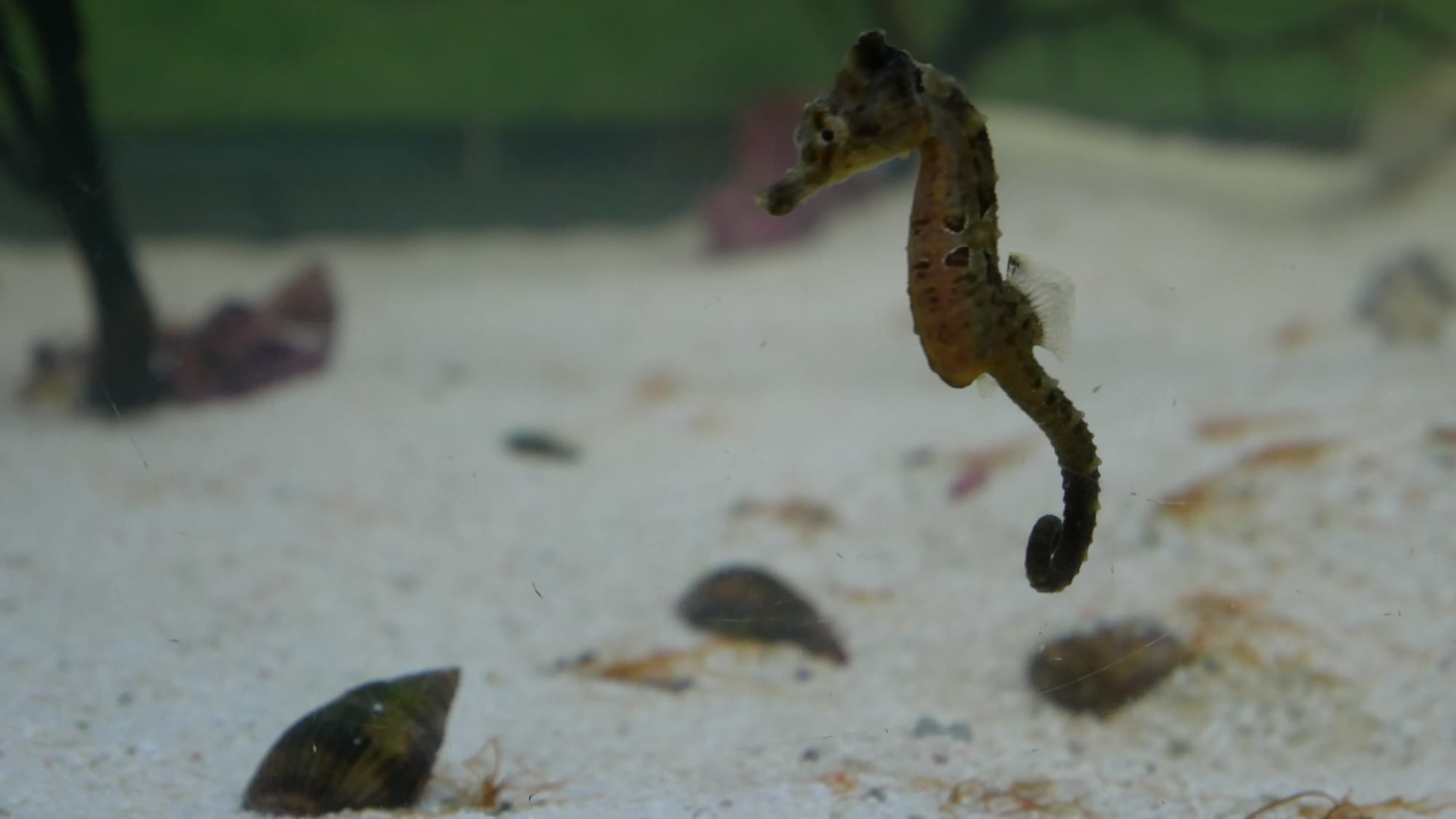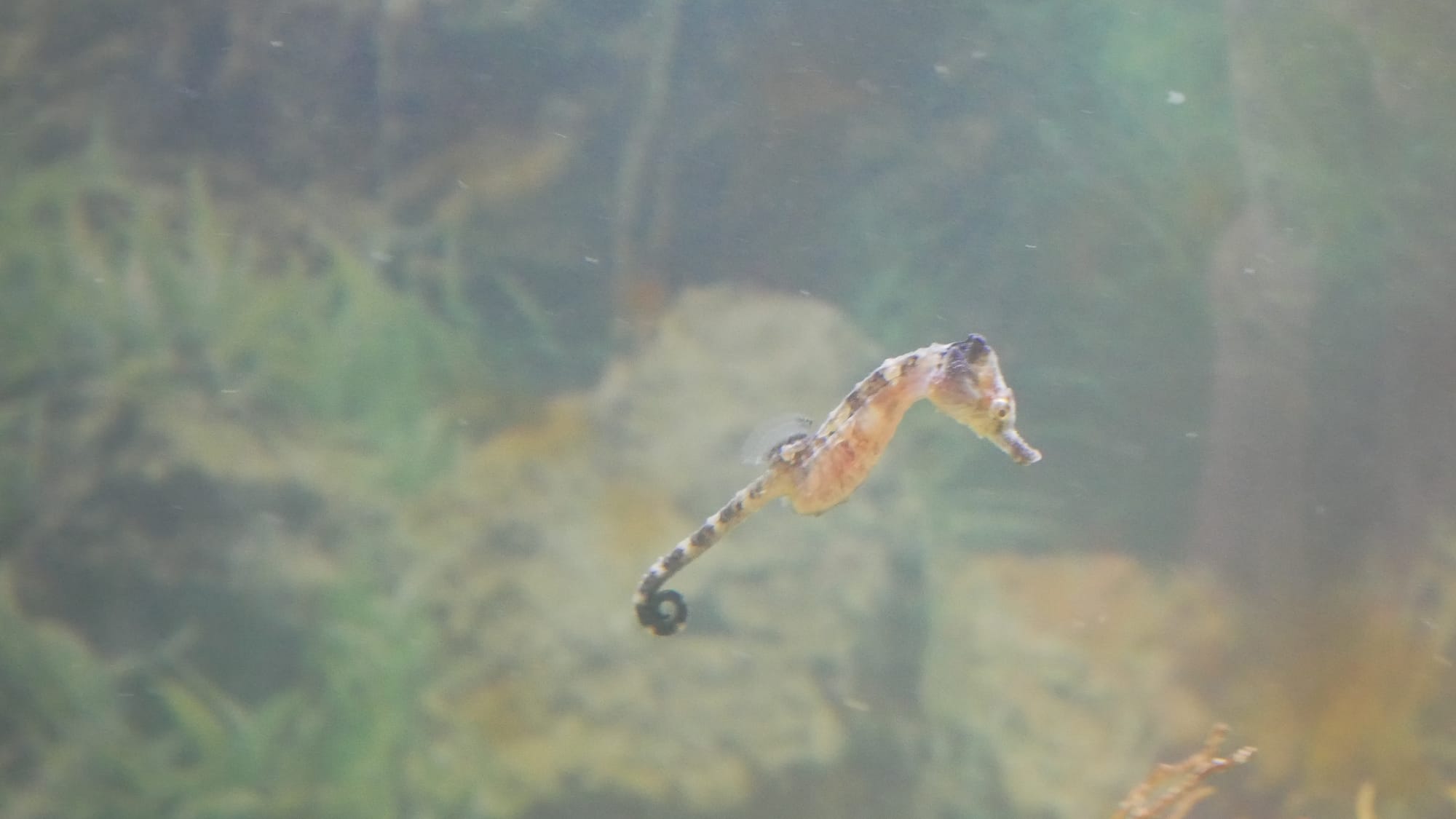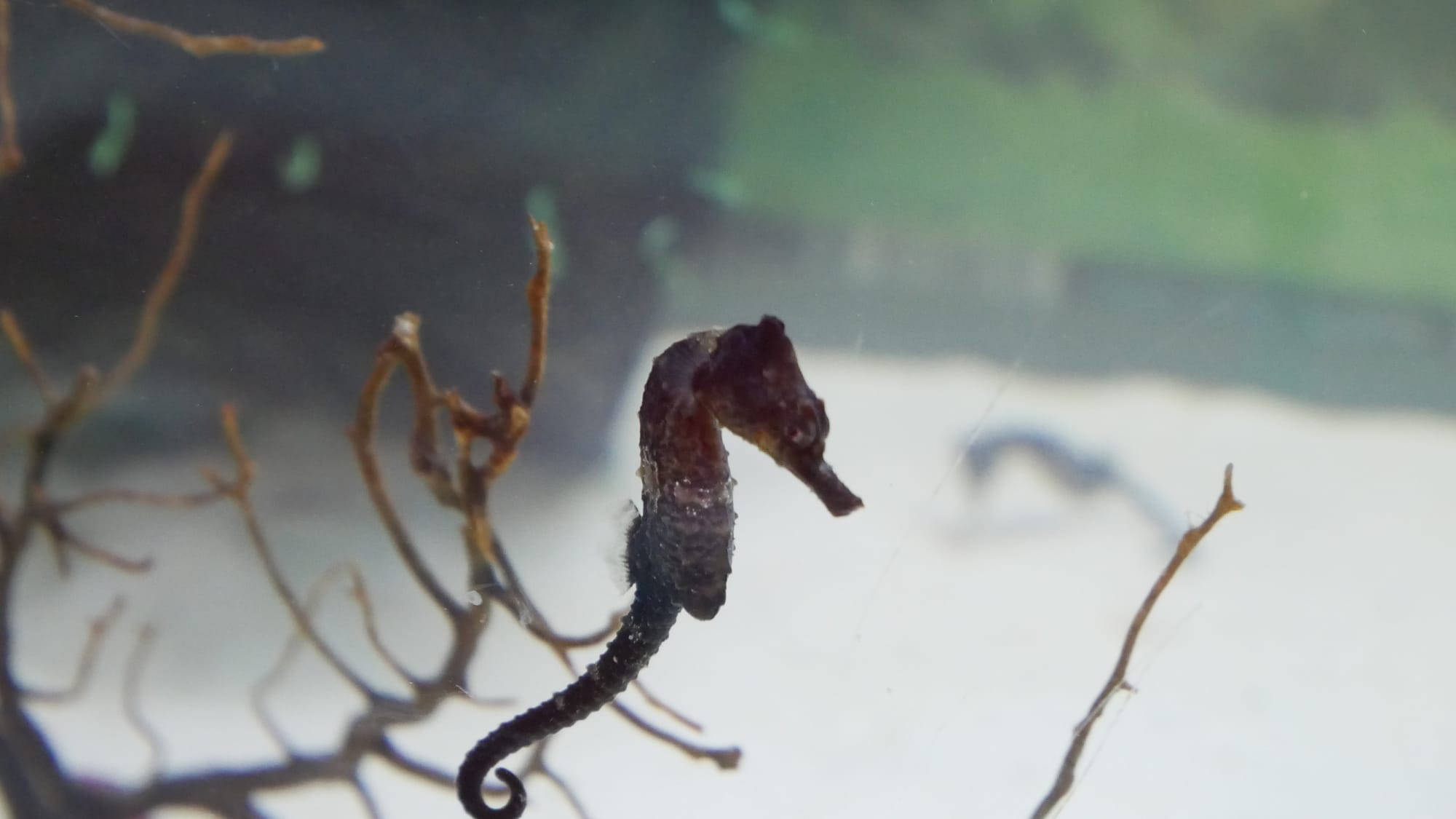 And a video of them :-)
The parents, two females and one male, of all the ready to go seahorses.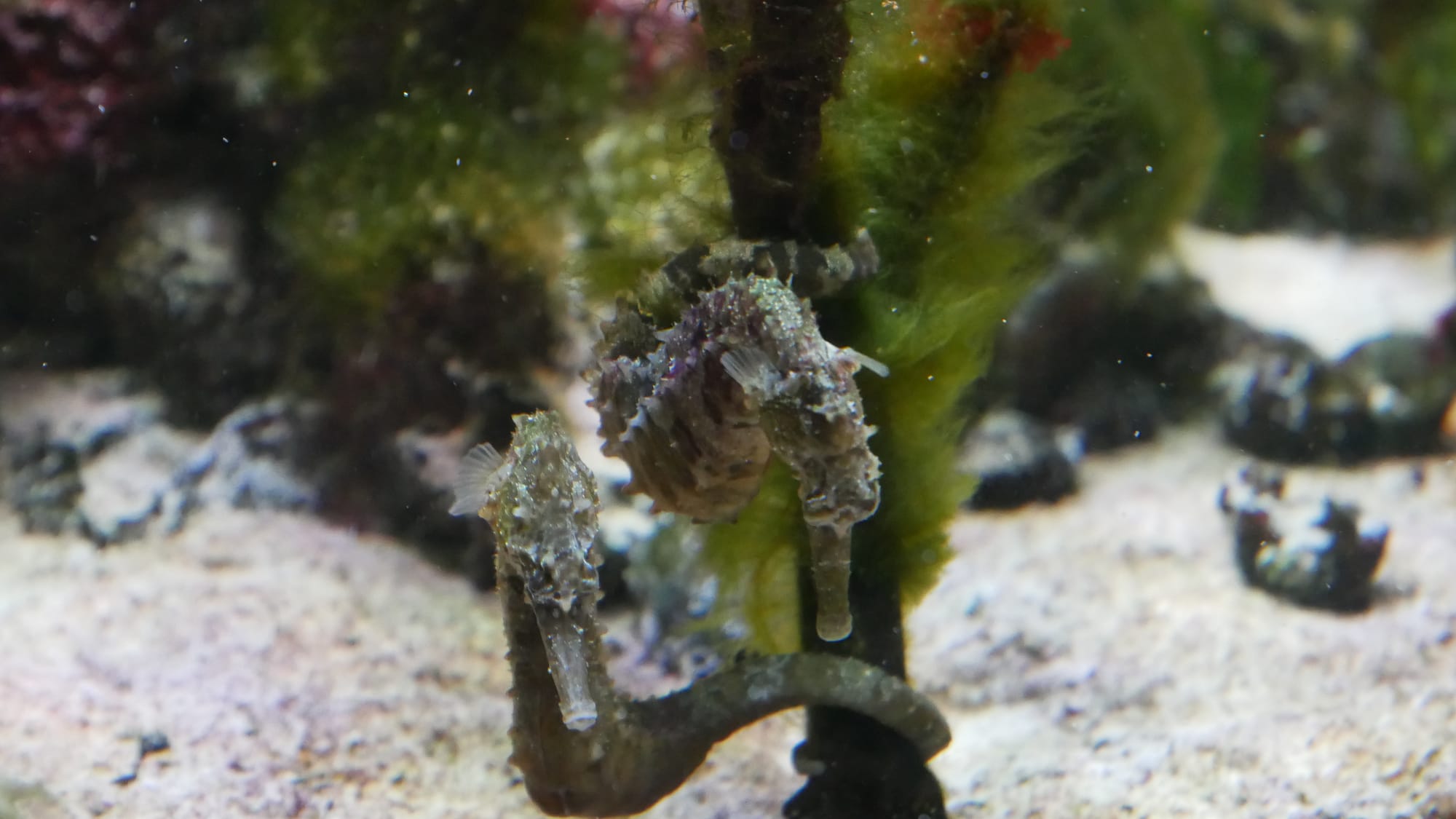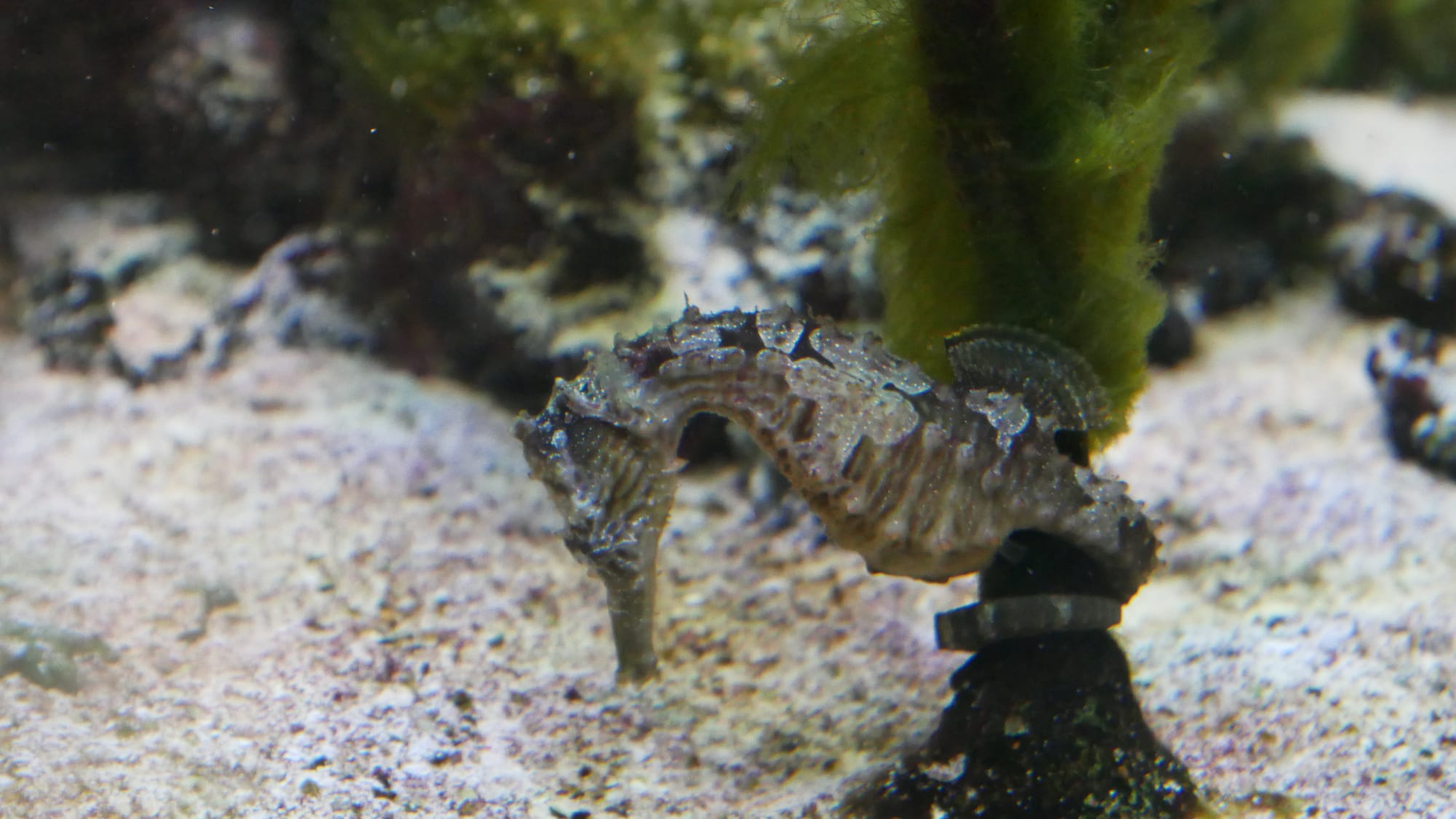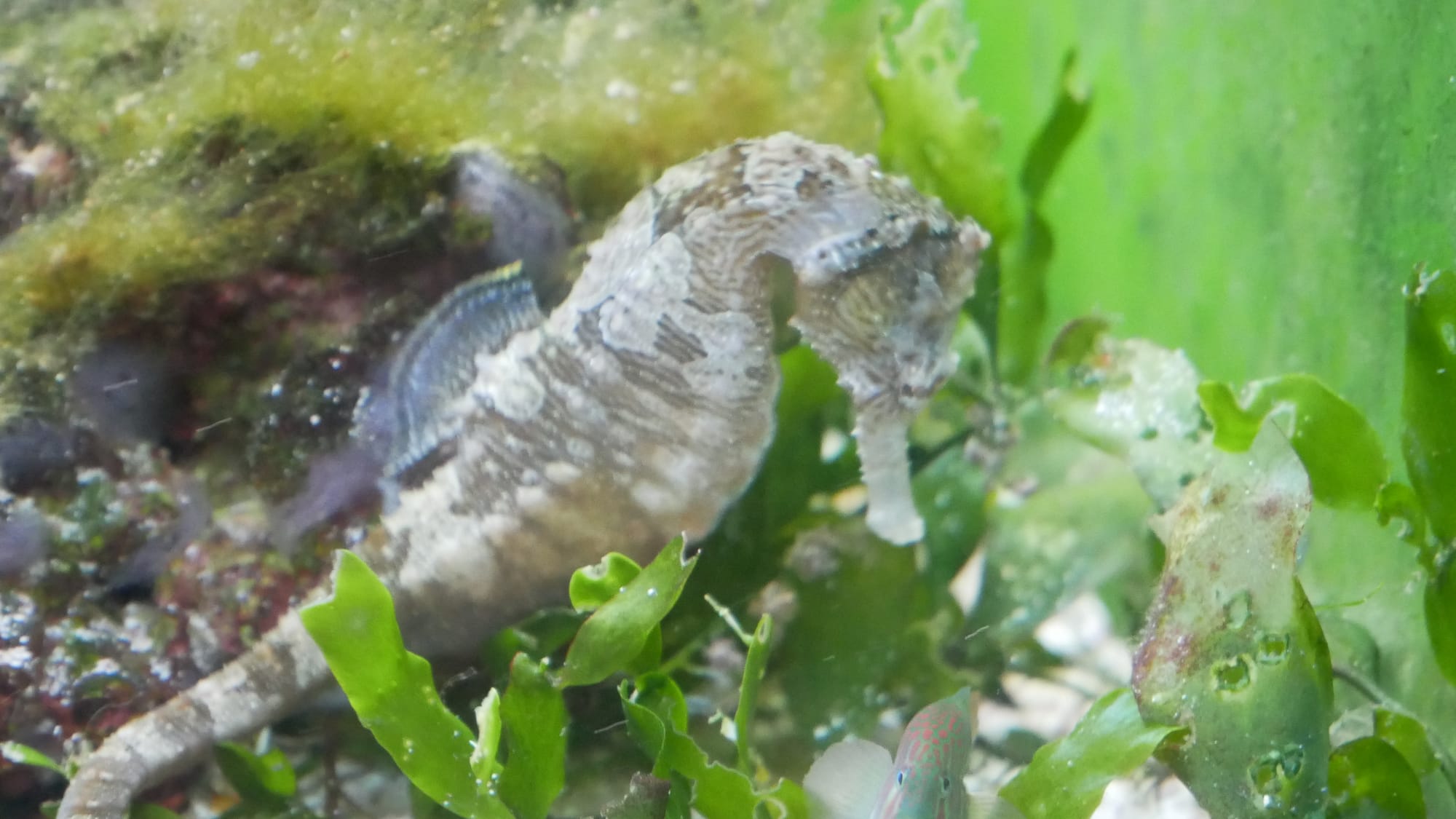 07/05/2020

19/07/2020
Todays photos of our available seahorses - available from 1st August.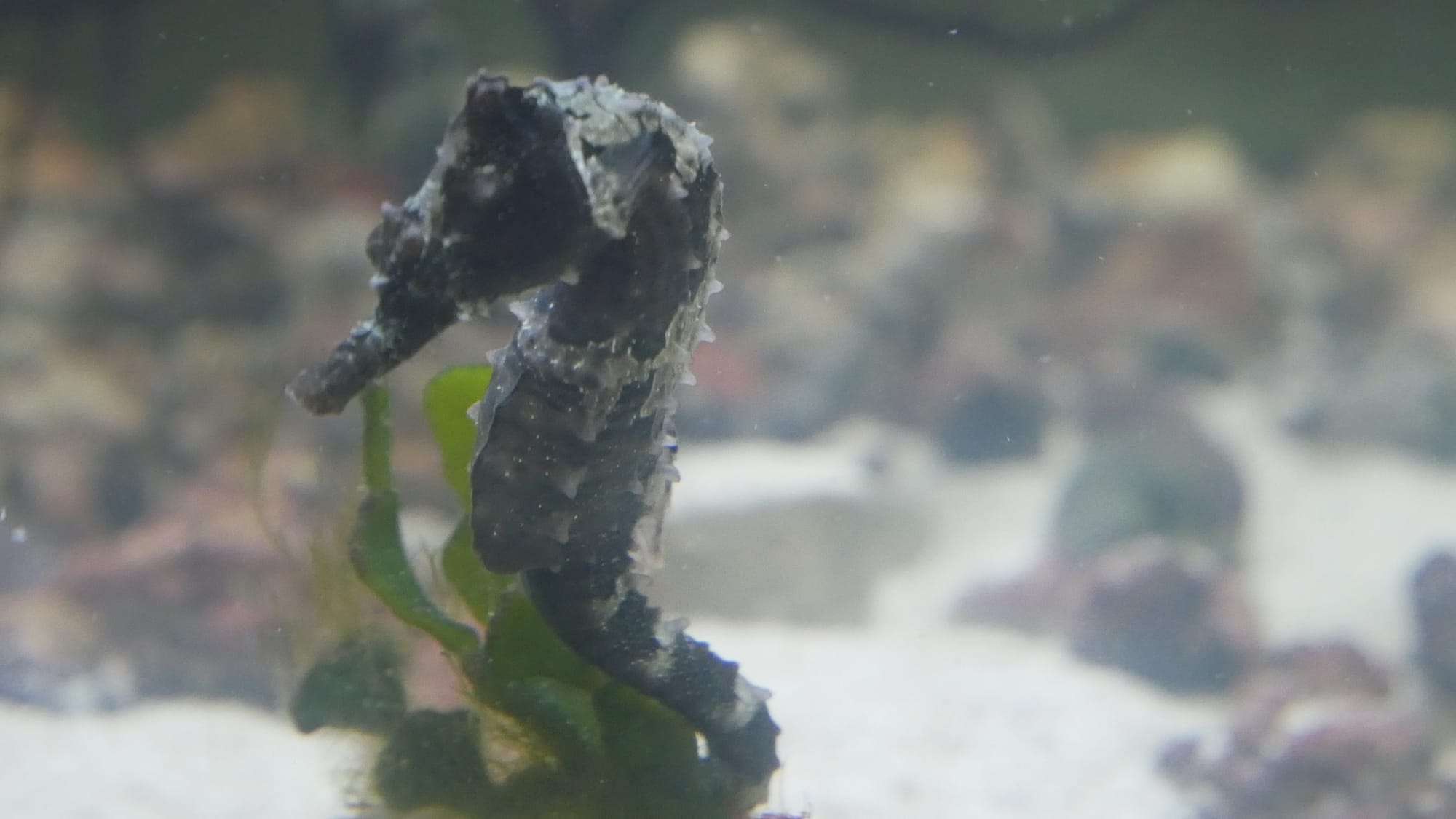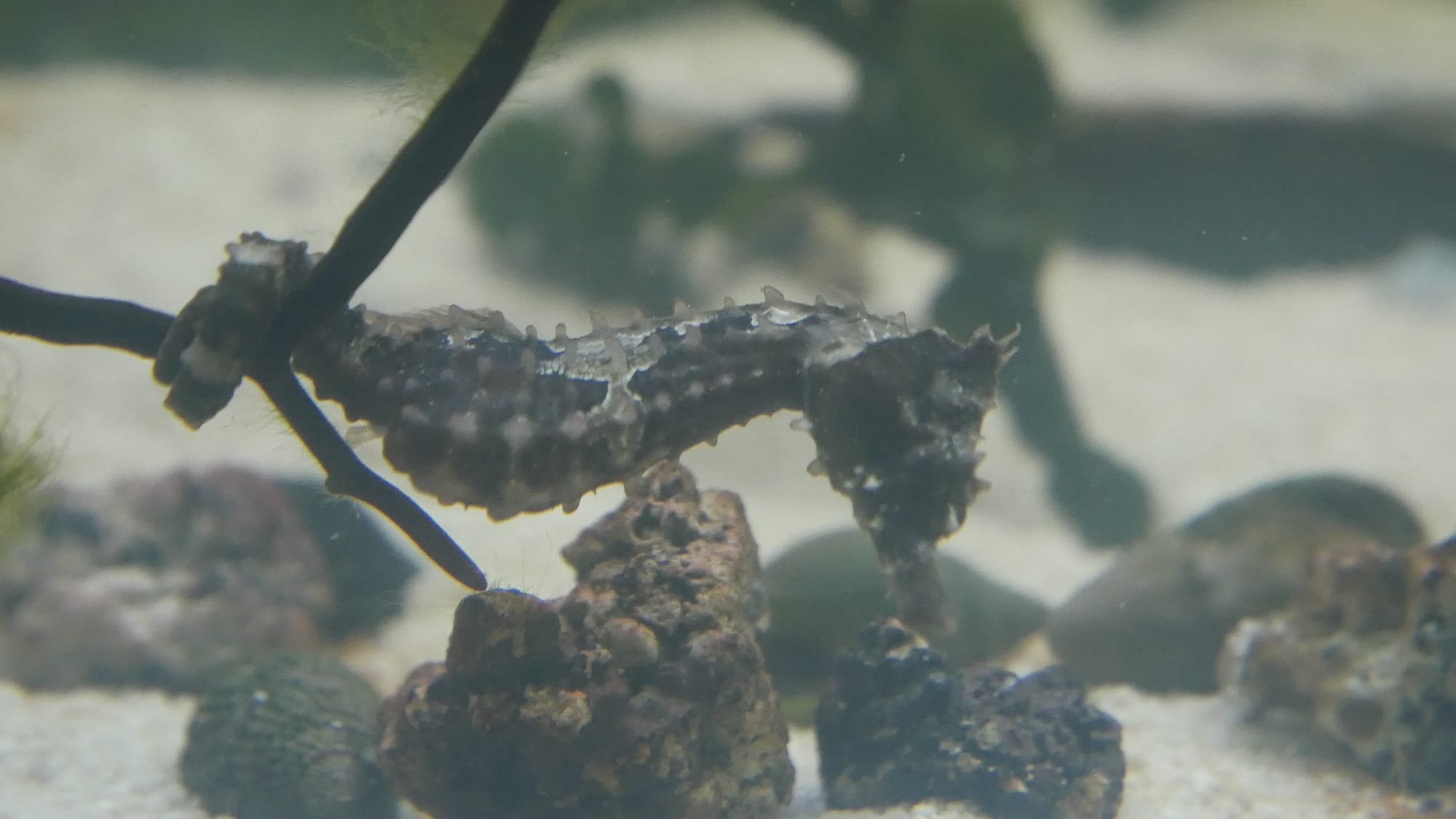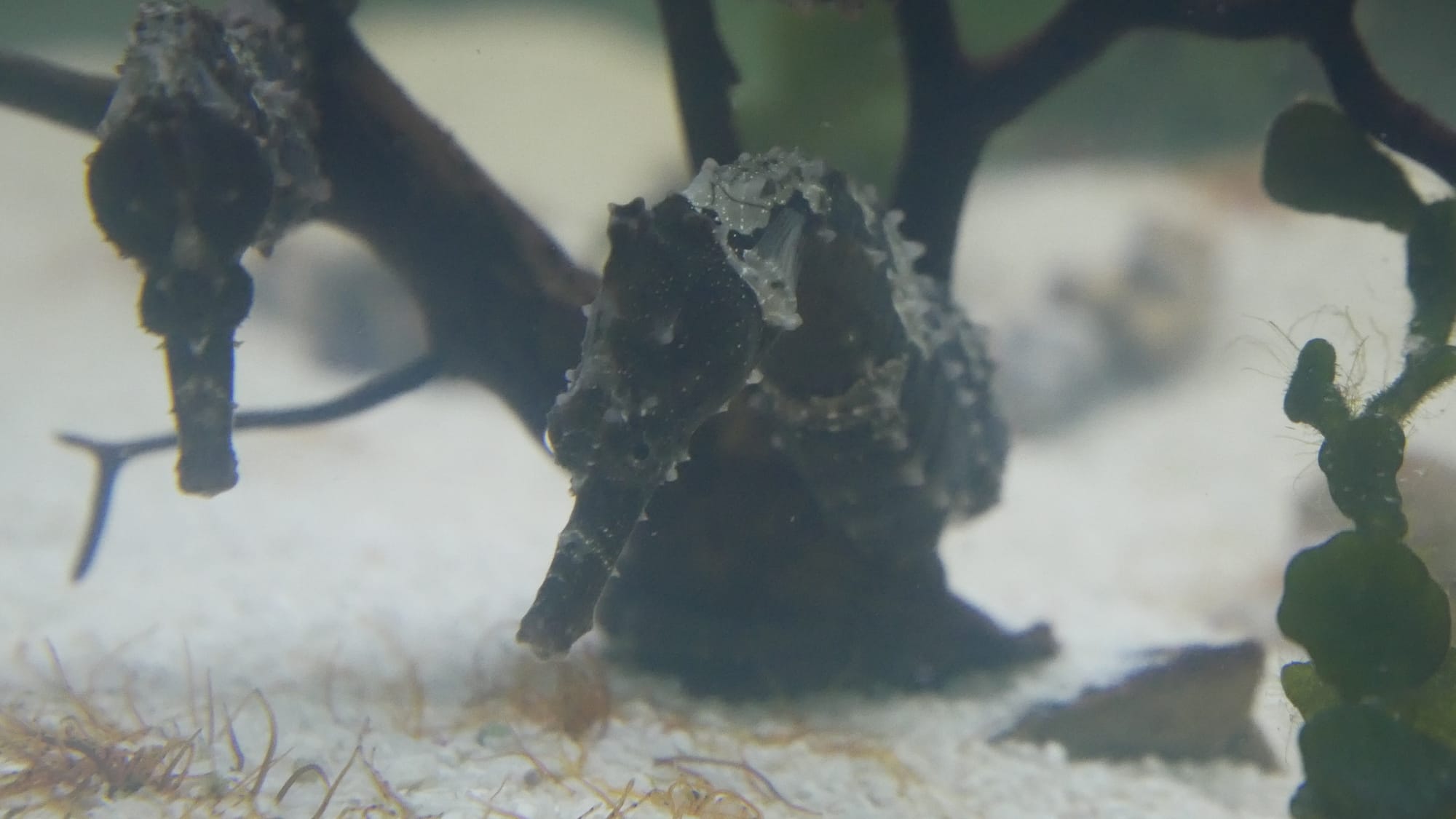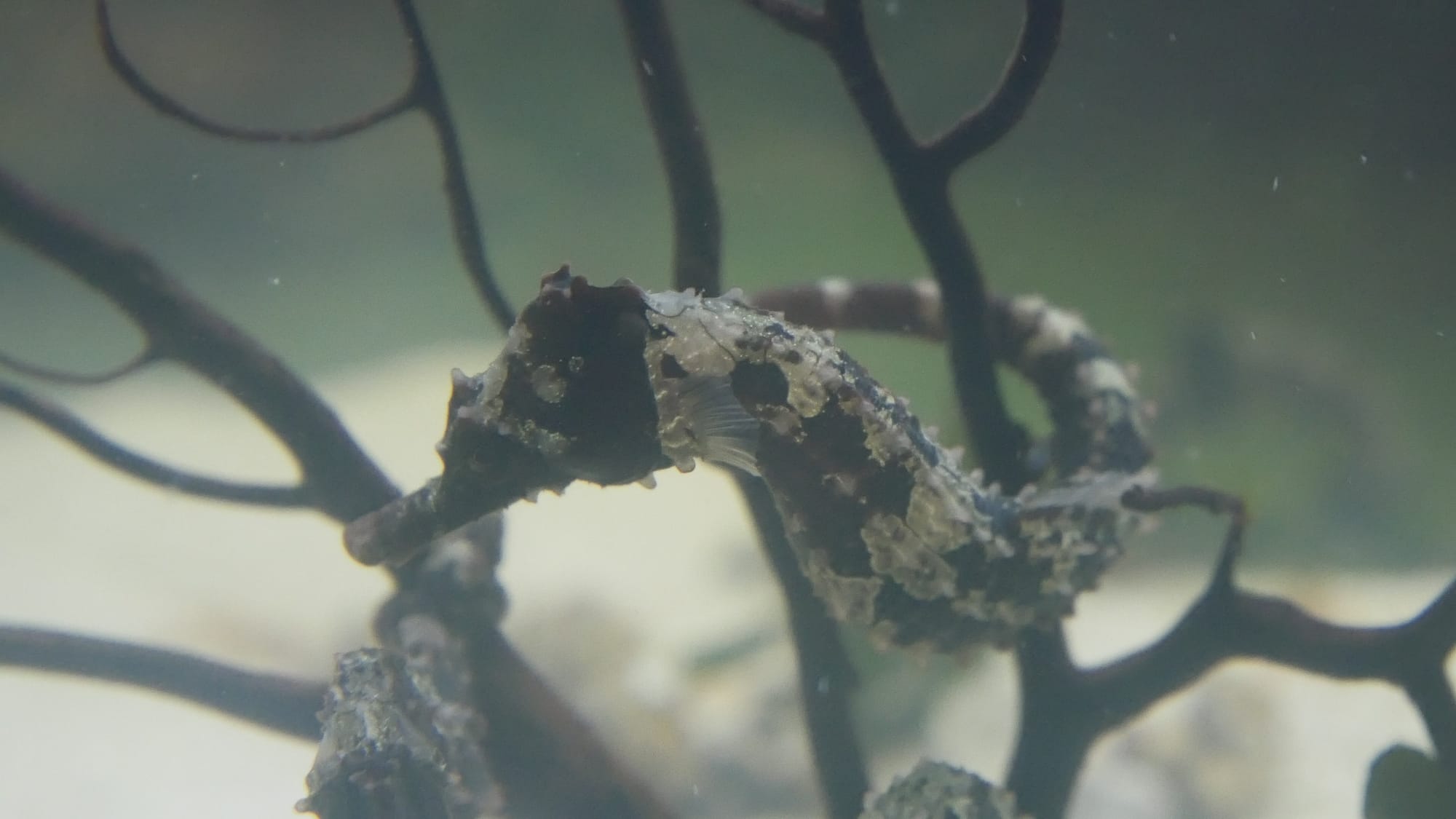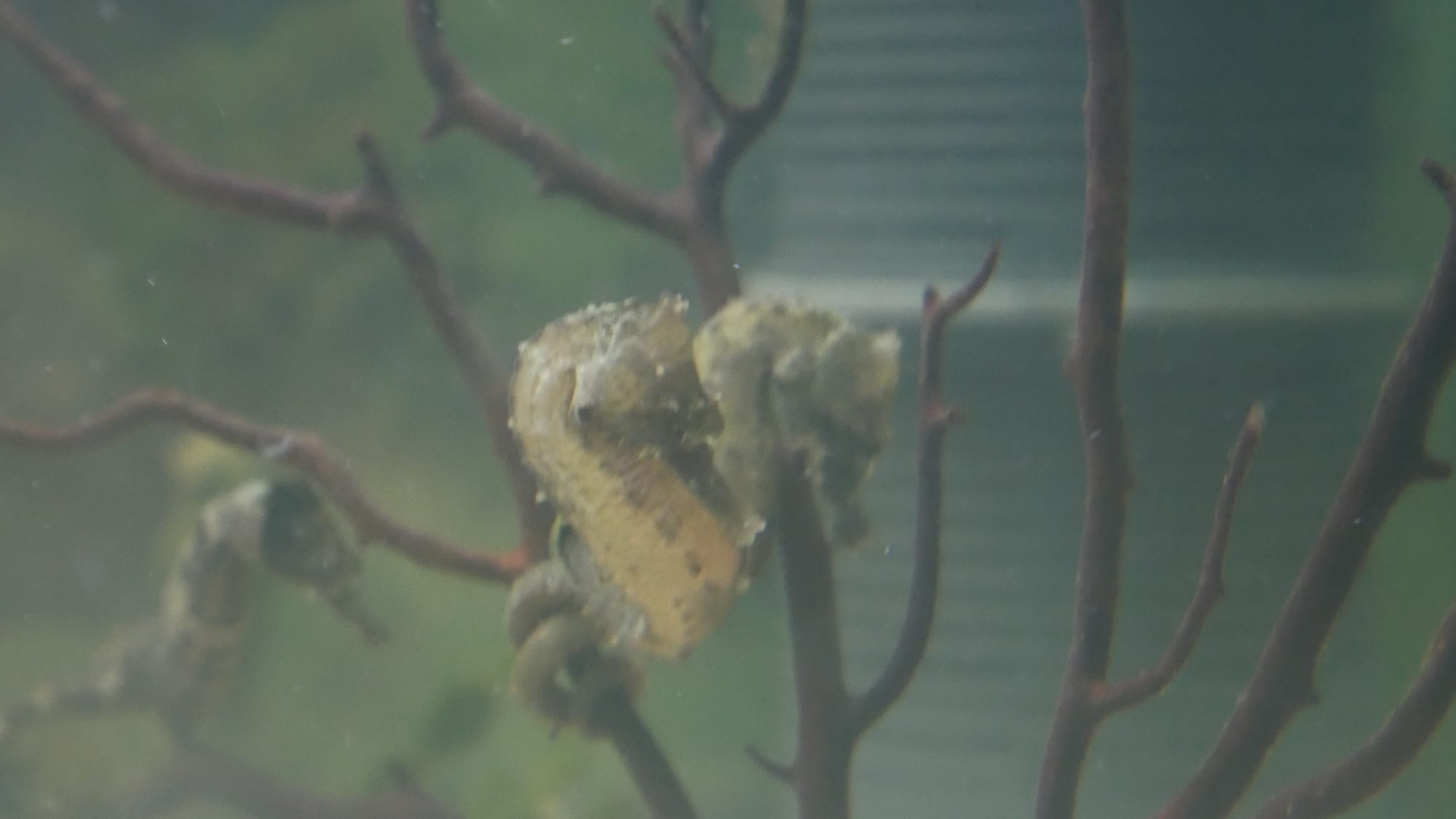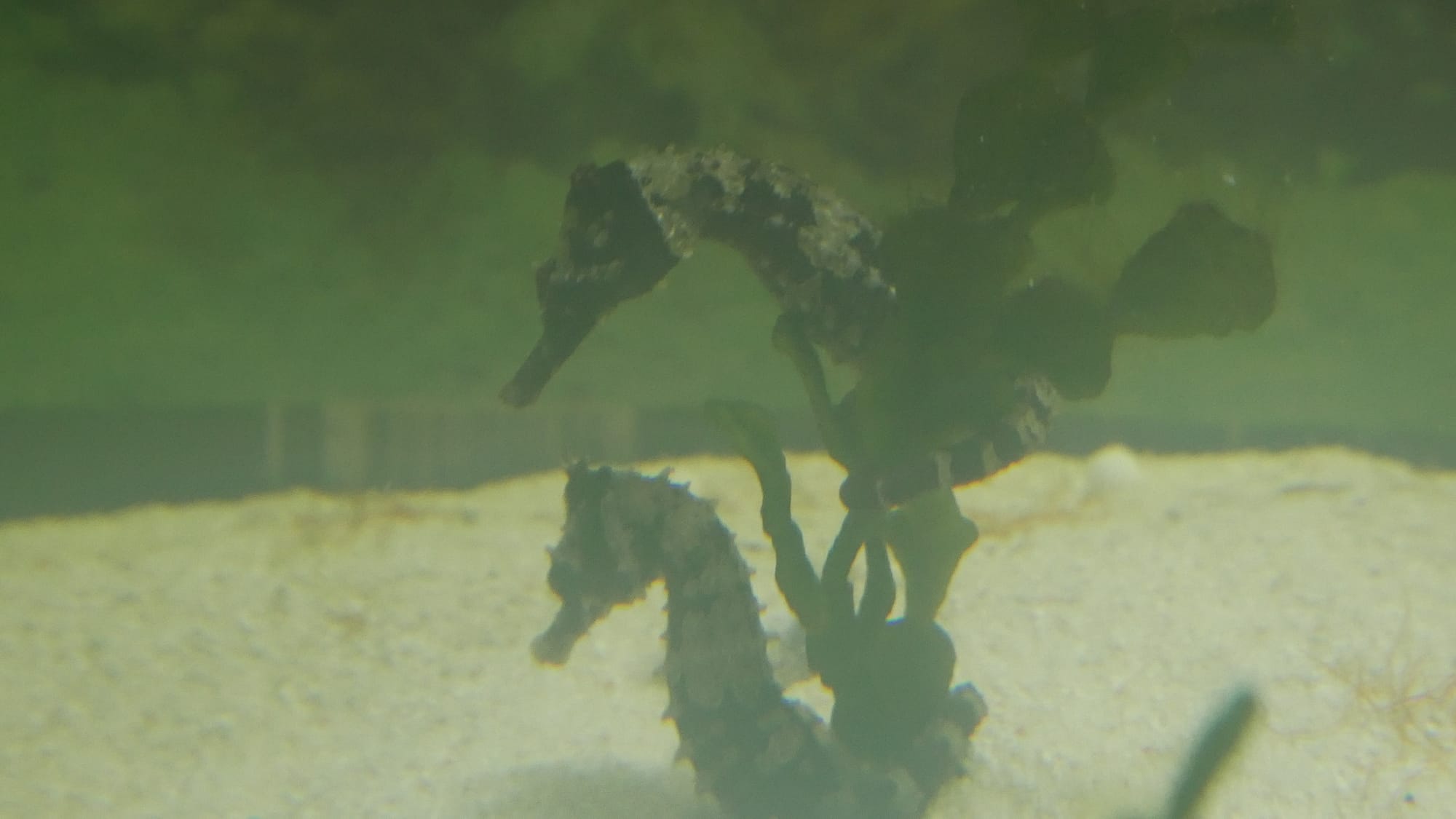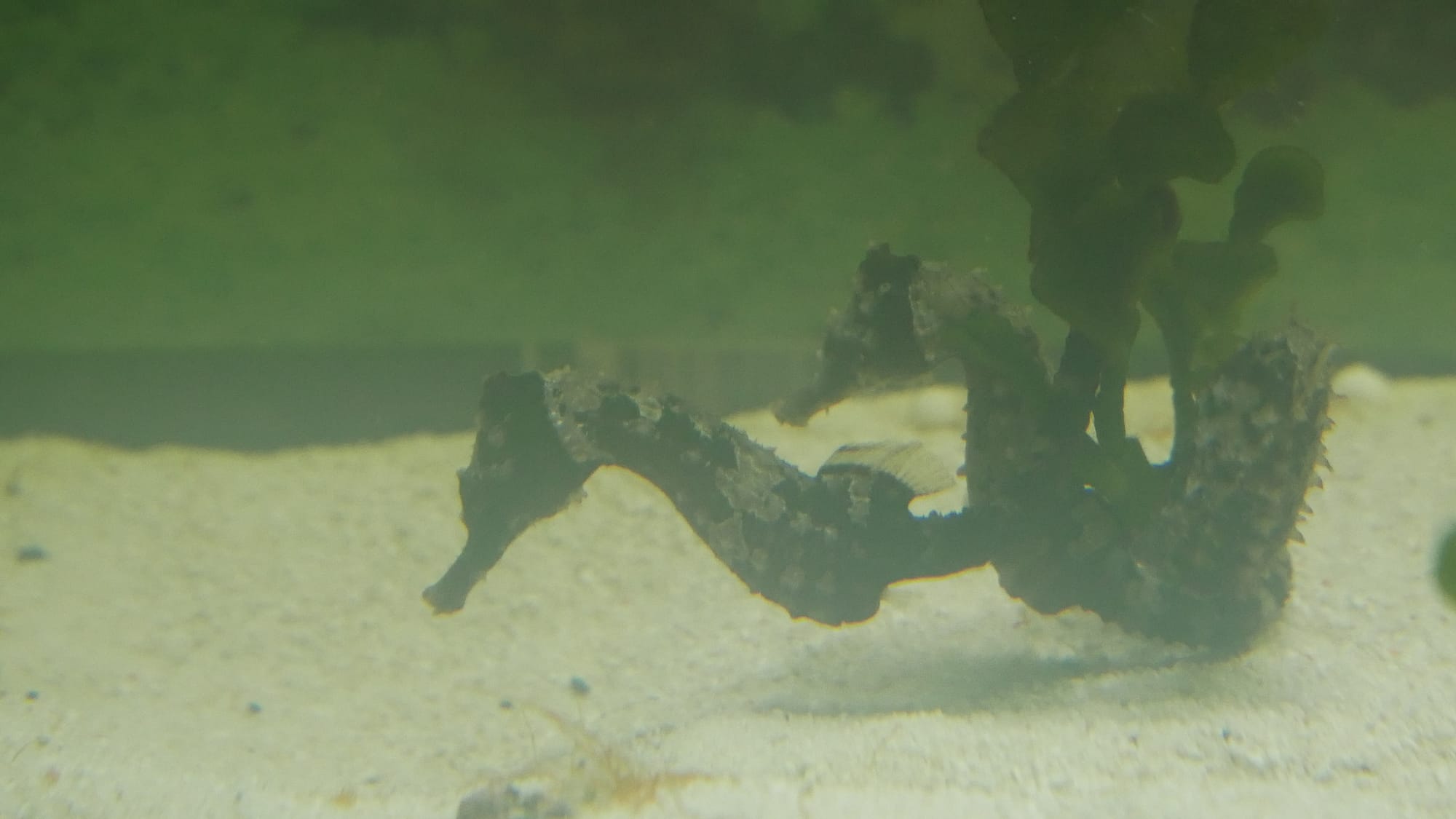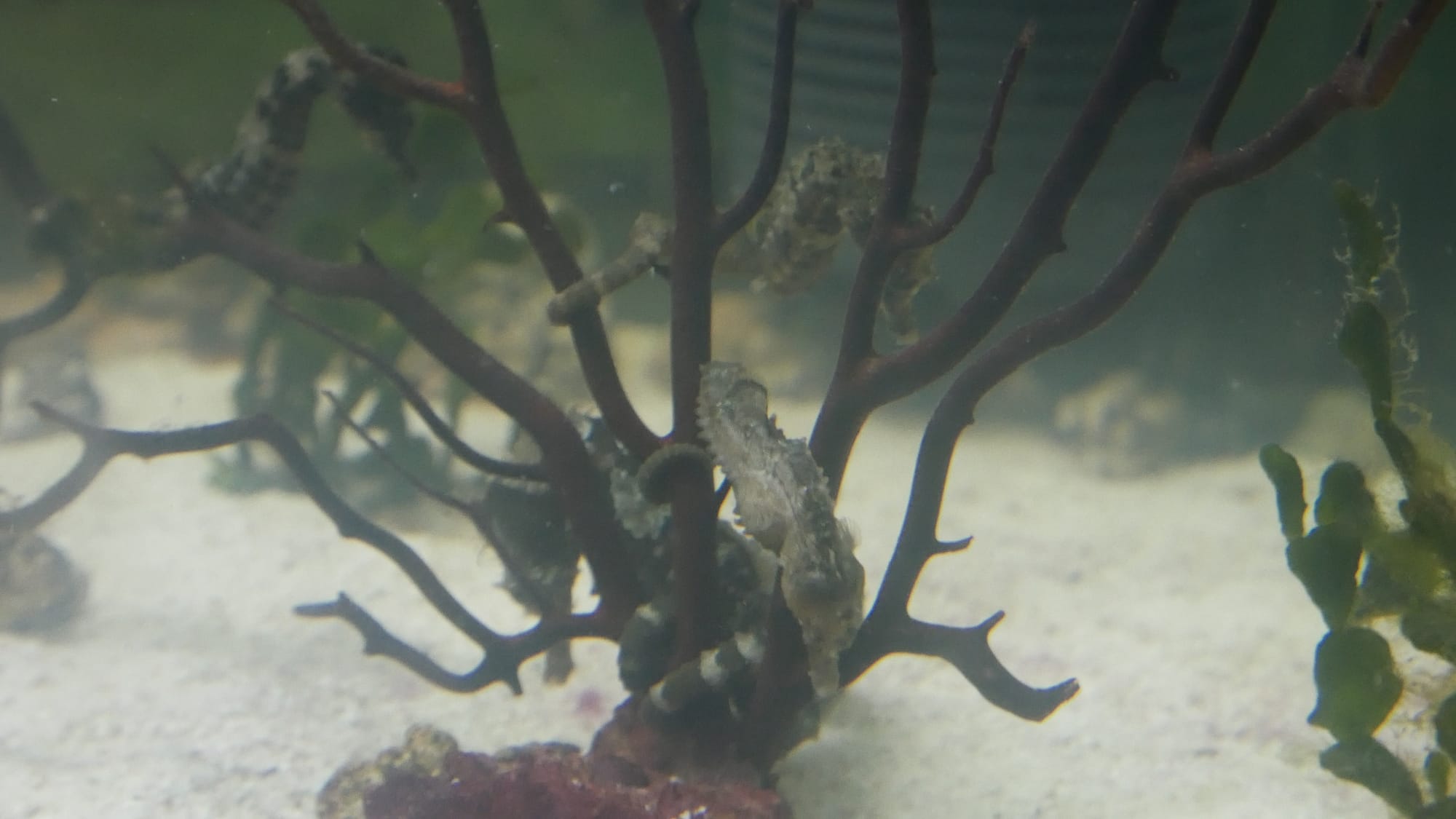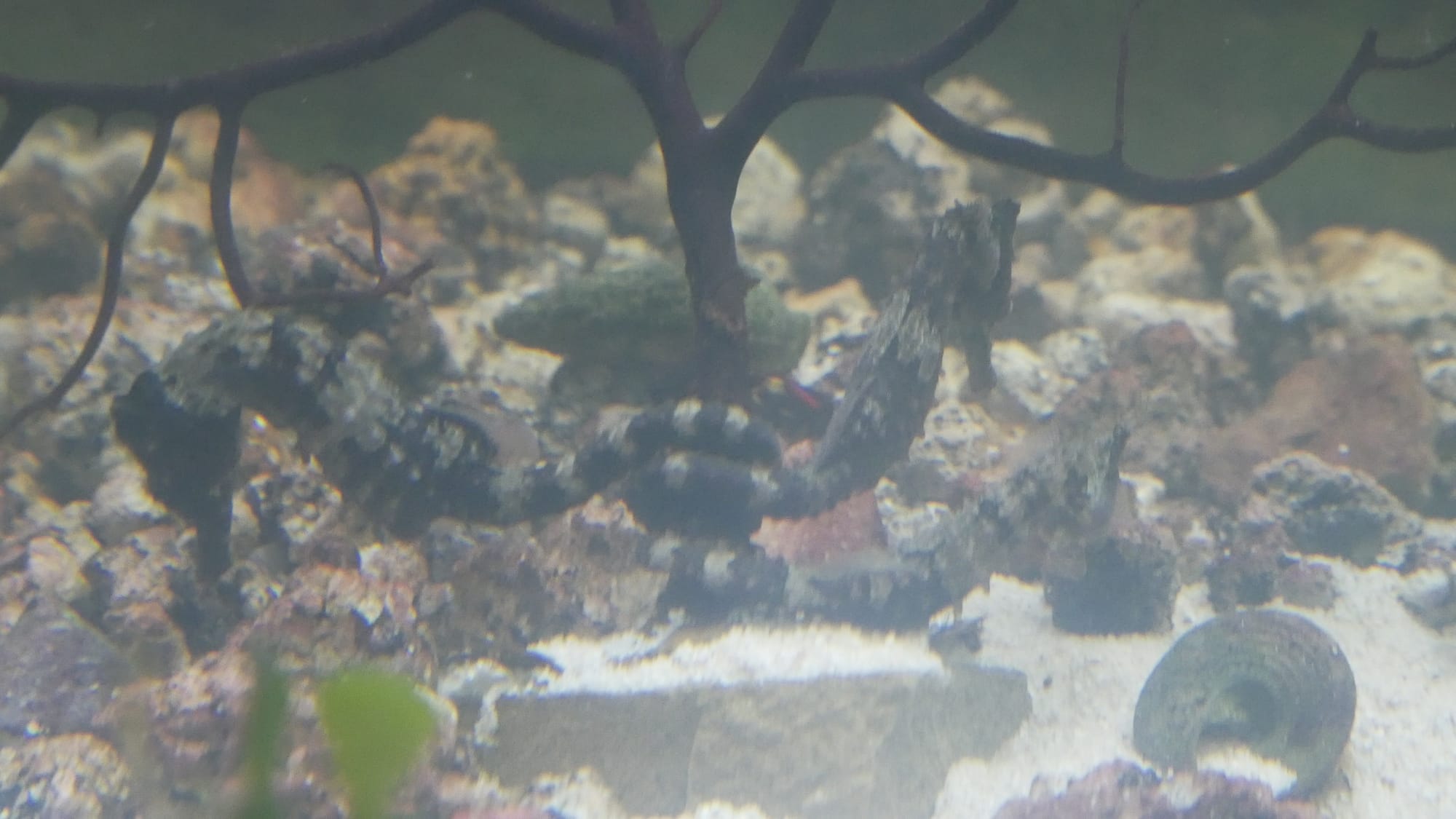 08/08/2020.
Exciting times!
The Hippocampus Erectus young are selling well and settling into their new homes according to feedback.
We have just ordered a new proper marine tank to replace the converted freshwater tank we have now. Fitted with an external filter, it never quite removes the cloudiness from the water, plus the new tank will give the young ones more room.
Videos will follow !
12/09/2020.
And a few pics of the juveniles and females.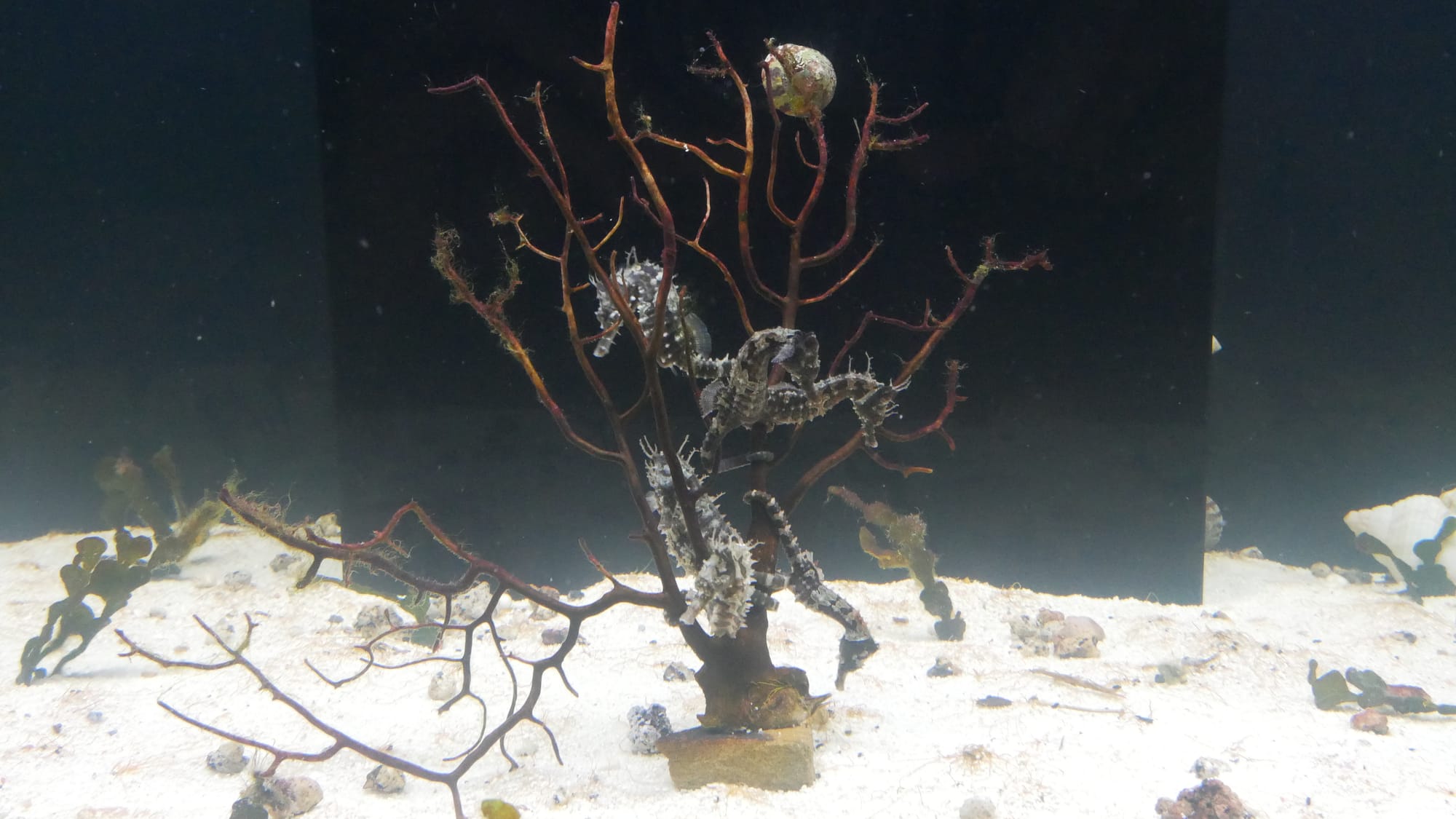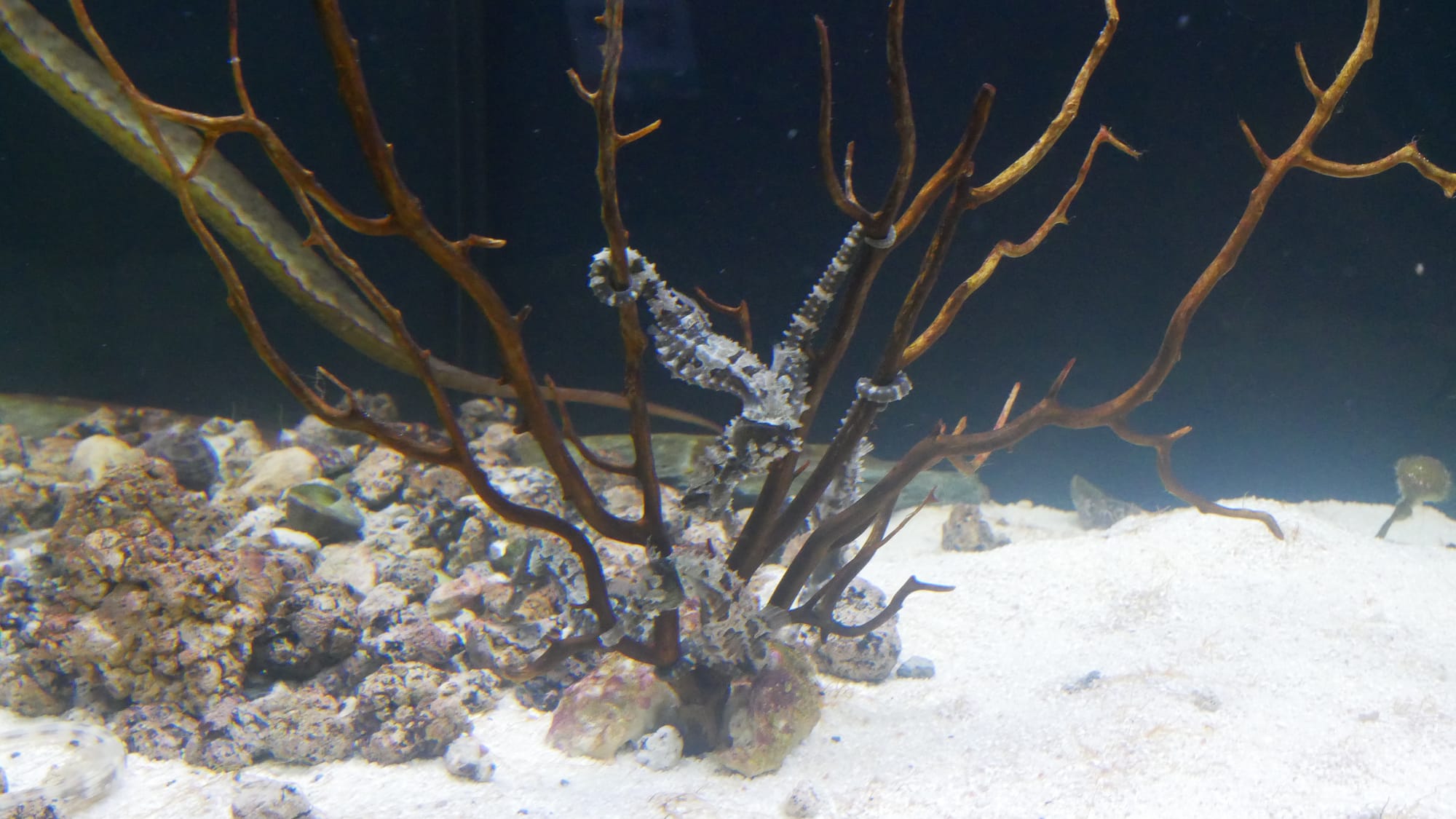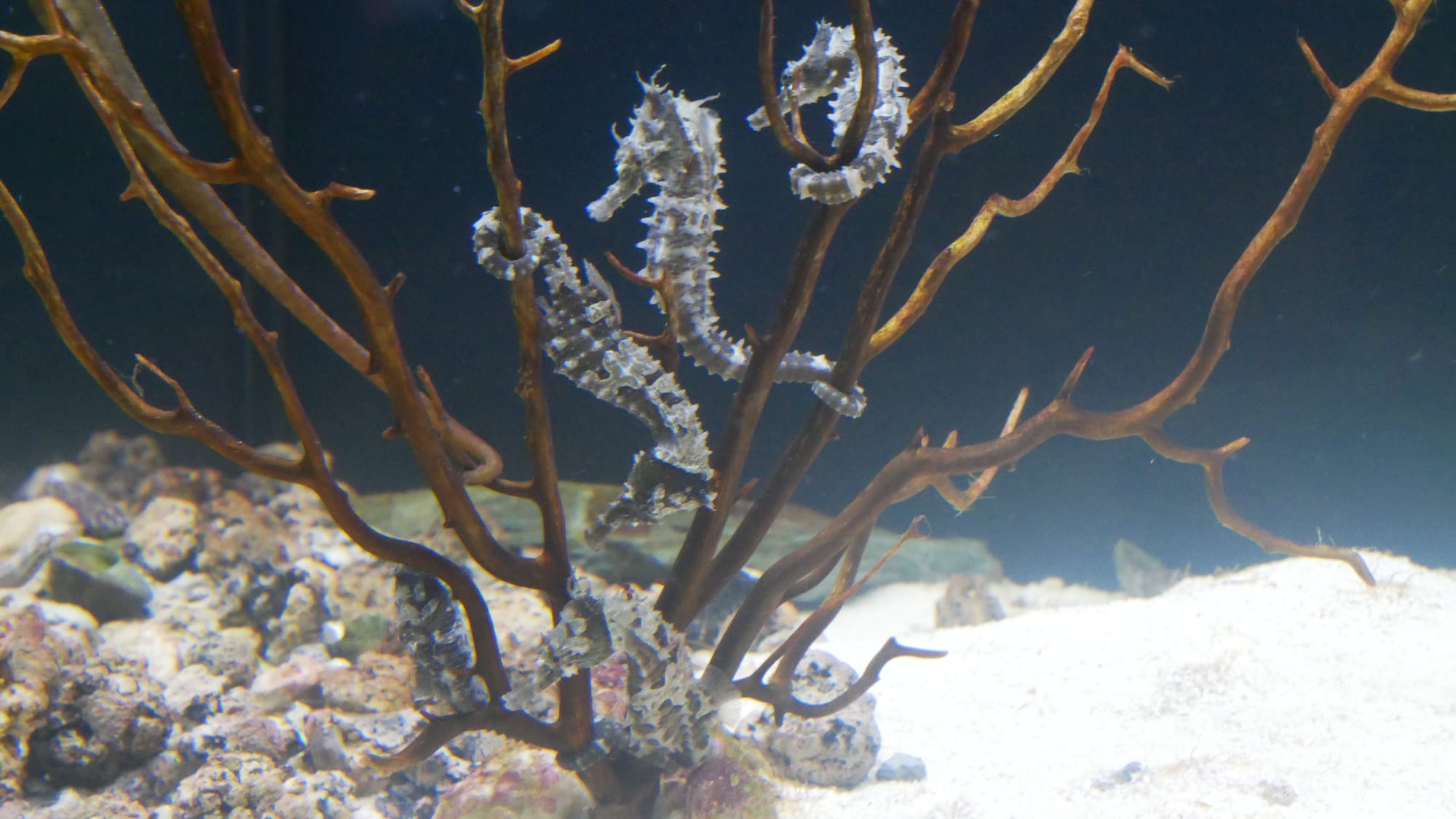 ---
ONLY ONE FIVE FEMALES LEFT !! IF YOU WANT ONE, BE QUICK. 25/10/2020